Our Company
---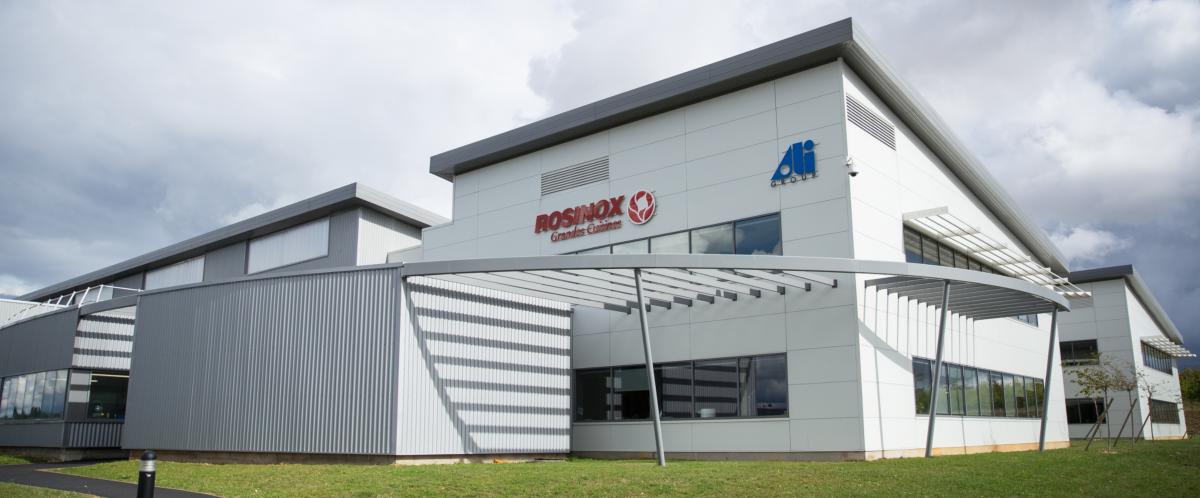 The drive for excellence that we have in common with our customers is the result of 175 years' commitment to quality and passion in the catering trade.
The ROSINOX staff all have industrial backgrounds and experience within the Rosinox Group, where they have acquired the know-how and passion for the quality of
their work that make a world of difference.
ROSINOX is a leader in terms of hygiene, safety, practicality, adapting the equipment to the job in hand and attractive design.
Typical examples can be found in all Royal Chef ranges, in keeping with the noblest traditions, and in equipment which uses the latest technologies.
All the ranges of ROSINOX, from the Chef 700 to the Royal Chef, benefit from the same technological expertise, a successful combination of know-how and creativity,
tradition and innovation.
ROSINOX Grandes Cuisines provides you with the guarantee of quality, service and a job well done.
Some key dates
1837
The first ROSIÈRES forge was created by the Marquis de BOISSY, the owner of the land and the mill and a premier class blacksmith. Furnaces and foundries were subsequently created.
1934
Another key date for ROSIÈRES, which had the sole manufacturing rights in France and several other countries for the famous AGA cookers, invented in Sweden by Doctor DALEN, the Nobel prize winner. Numerous different models were produced up until 1966, the most powerful of which were the origin of the Catering Division of ROSINOX at Bourges.
1988
ROSINOX became a subsidiary of ROSIÈRES, and changed its name to ROSINOX Grandes Cuisines de ROSIÈRES.
1999
ROSINOX is acquired by the ALI Group
2013
Rosinox moves to its new site, Parc d'Activités Beaulieu-Ouest in Bourges (near the A71 motorway interchange).